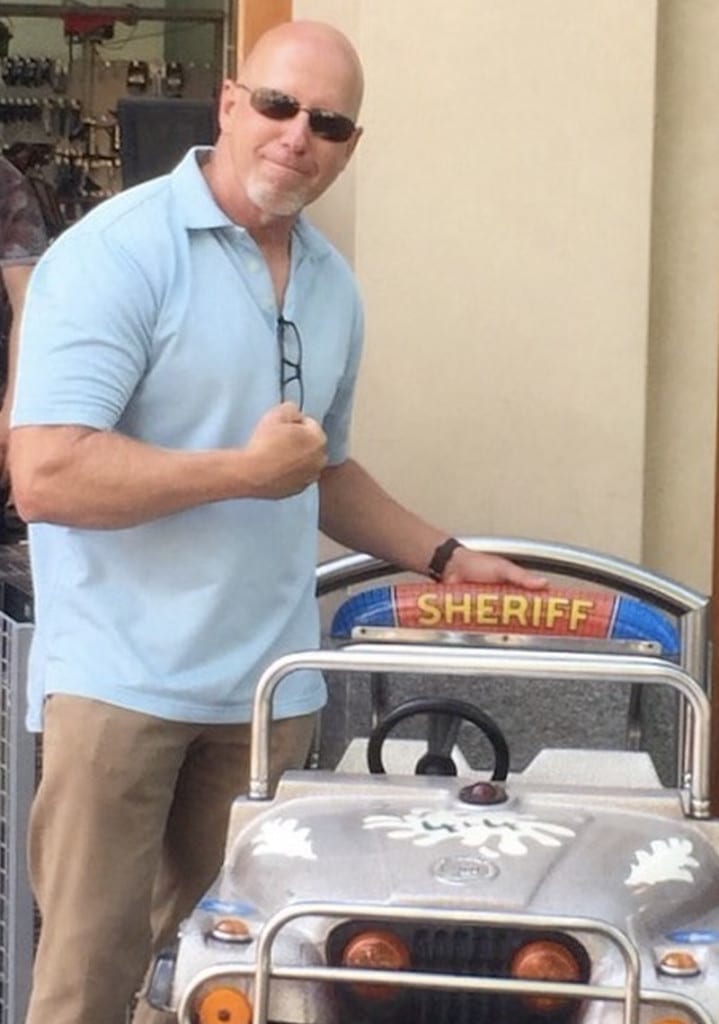 Dave Edmonds, 360ARMOR Director and Founder
Dave would like to come to your community at no fee and present the 360ARMOR model of on-duty/off-duty fitness and wellness to law enforcement officers. A long-time intentional student of the law enforcement reality and culture, the majority of Dave's credentials come from 30+years of trying to do his best at work and at home. Dave has been married 32 years and has three adult children.
You can read some of Dave's thoughts about doing the job right in spite of all we're up against in his regular PoliceOne column,
Armored to Withstand All.
To come and speak to your LEOs, Dave just asks that you cover his actual travel expenses to and from Santa Rosa, California (and if there's a LEO there who has an extra bed or couch, Dave is fine with that).
Please fill out the below interest form and Dave will be in touch with you soon.