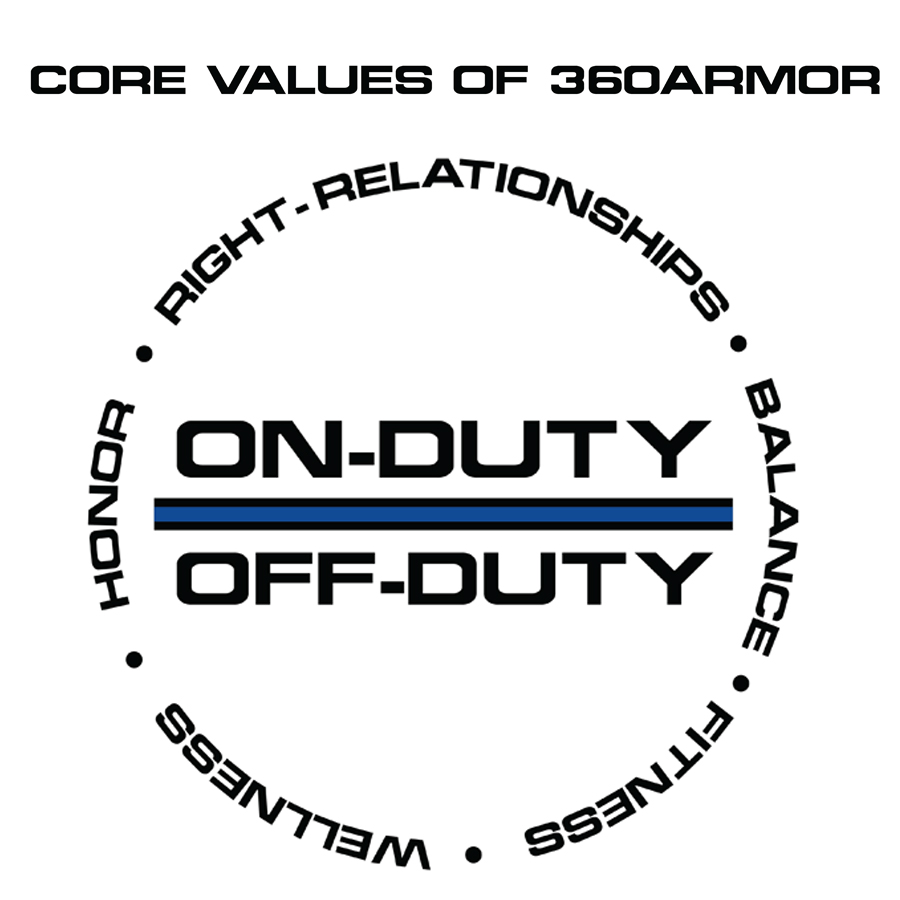 360Armor is a cop-led 501c3 charitable non-profit teaching organization. We're a nationwide group of law enforcement officers (LEOs) who are committed to fitness and wellness on all fronts…for the benefit of our communities, for our families, and for our own on-duty/off-duty lives, too.  
Our challenging program is designed to push back against the well-known attrition of our occupation. It focuses on four areas of fitness and wellness: emotional (Heart), spiritual (Soul), mental (Mind), and physical (Strength). Membership is conditioned on a commitment to pursue fitness in each area, and help fellow members do the same.
Our on-duty/off-duty core values are Fitness, Wellness, Right-Relationships, Honor, and Balance.